Programs

Brochure
This page is the brochure for your selected program. You can view the provided information for this program on this page and click on the available buttons for additional options.
About the Universitat Pompeu Fabra (UPF)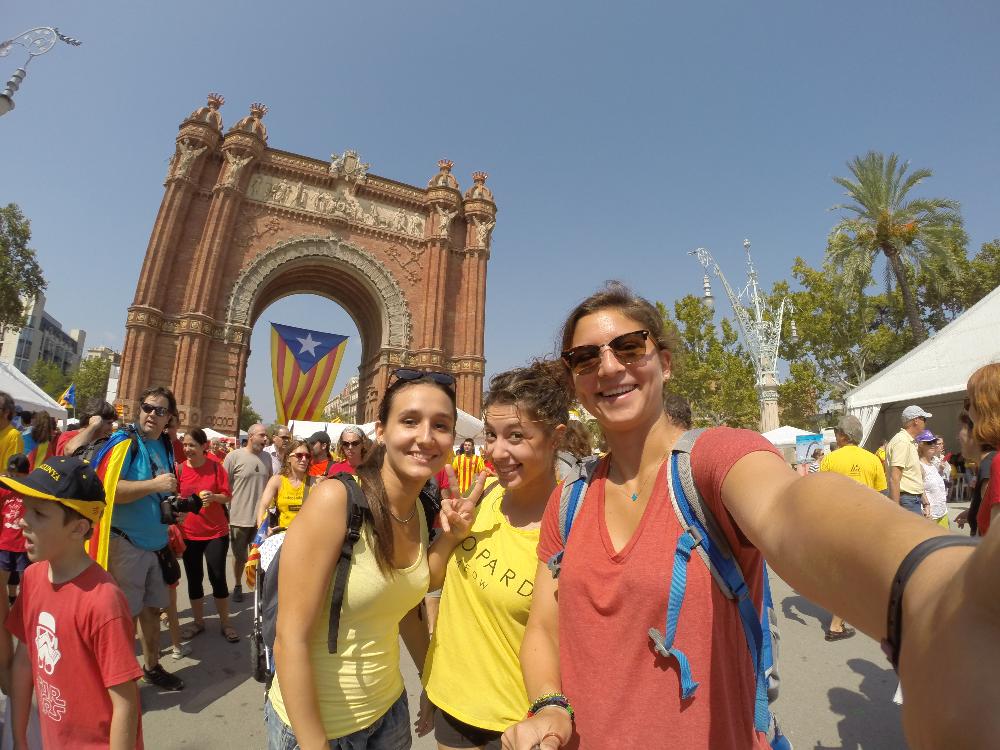 UPF ranks in the Times Higher Education ranking

2014 as the 1st Spanish university (165th worldwide and 75th in Europe) and 13th highest ranked (worldwide) among those under 50 years of age.

Faculties include: Business Sciences, Political Sciences, Audiovisual Communication, Law, Economics, Humanities and Labour Relations.

Located in downtown Barcelona

Courses taught in Catalan, Spanish, and English

Classes available in business, humanities, law, and the sciences

Public institution established in 1990 by the Autonomous Government of Catalunya

Approximately 12,000 students spread throughout several campuses in Barcelona

Hispanic and European Studies program available for students with varying levels of Spanish

Direct enrollment at Pompeu Fabra with local students available for students with sufficient Spanish proficiency. Some courses at UPF, especially in economics and business, may also be taught in English.

With permission of Prof. Tom Cosse, business students may also take courses at ESCI, the College of International Business, which is affiliated with UPF. Click here for more information regarding the ESCI program.
Students must be in good academic and disciplinary standing with the university to study abroad. When reviewing applications for approval, disciplinary records will be taken into consideration and students must be cleared by the Dean's office to study abroad. Students on conduct probation will not be able to study abroad if they are on conduct probation that does not expire prior to the start date of the semester abroad program.
There is a limit on the number of UR students studying at any one location, so applicants must indicate a 2nd choice program (including a well-considered list of classes) and must be prepared to go there. Competition is considerably higher in the fall semester than in the spring.
Prior to submitting an application for UPF, students are required to meet with Mr. Patrick Schweiger in the Office of International Education. Students with declared or intended LALIS majors or minors are required to meet with the LALIS study abroad advisor prior to the application deadline.
Non LALIS majors and minors
Junior or Senior year standing *2nd semester sophomores will be considered on a case by case basis; law students are also eligible to apply

Cumulative GPA of 3.0 (firm) or better for HESP and "Grado" exchange courses. Other UPF programs have higher GPA requirements:




-Legal Studies: 3.3 GPA




-Internship Program: 3.3 GPA




-Independent Research Projects: 3.3. GPA
Applicants must have completed LALIS 221 Intensive Intermediate Spanish or a higher level LALIS course the semester prior to study abroad or test out of LALIS 221 by the time of the study abroad application in order to be eligible for semester or year study in Spain. Students who have been exempted from the LALIS requirement, for example, through the international baccalaureate or AP test, are required to take the Spanish on-line placement exam no more than 2 months prior to the semester abroad deadline for the most accurate results. Results from the on-line exam must be submitted to the Office of International Education. Robins School students who do not meet the language requirement, but have solid academic reasons to study in Spain, may petition the Associate Dean for International Business Programs for a waiver.

Completion of at least two 300-level language courses (numbered 301-309) in LALIS for Sp

anish taught courses at the Pompeu in the "grado" program.

LALIS Majors and minors
GPA and course prerequisites for LALIS students outlined on the LALIS web page. Read this page carefully for details. LALIS majors and minors are required to meet with a faculty abroad advisor in the LALIS department prior to submitting application.
Qualified students may take all or part of their course load with Catalan and Spanish students. There are many different academic options for students to choose from while studying at Pompeu Fabra. Students may combine classes from the programs below and/or take classes with UPF undergraduates ("grado" courses) as well. **Please note that UPF has academic campuses (buildings) throughout the city of Barcelona (map here upf_campus_map.jpg). Students studying in different "grados" or majors may have to travel between campuses, which may or may not be feasible depending on the timetable of courses.
*HESP: http://www.upf.edu/studyabroad/academicprograms/hesp.html
*Legal Studies Abroad program http://www.upf.edu/studyabroad/academicprograms/legalstudies.html
*Business: http://www.upf.edu/studyabroad/academicprograms/ibp.html

*International Relations Program: http://www.upf.edu/studyabroad/academicprograms/irp.html

*Global Health Program: http://www.upf.edu/studyabroad/academicprograms/globalhealth.html

*STEM Program: http://www.upf.edu/studyabroad/academicprograms/stem.html
Approximately half of the regular undergraduate courses (also called "grado") at Pompeu Fabra are taught in Catalan and the other half are in Spanish. If a course is cross-listed in English and Spanish, then it means that there are two sections of the same course taught in each language.
The Hispanic and European Studies Program (HESP) offers courses in the Spanish language and cultures of the Iberian Peninsula for visiting foreign students. Some of the courses are offered in English and others only in Spanish with varying prerequisites.
Students can combine courses between different programs and majors at UPF as long as they meet the course prerequisites.
Students minoring or majoring in LALIS at UR may transfer a maximum of 2 courses from the Hispanic and European Studies Program (HESP), which is designed and offered only to international students. LALIS majors and minors are required to take their remaining courses in the UPF undergraduate or "grado" curriculum. Credit in LALIS will only be granted for humanities courses taught in Spanish or Catalan that contain substantial content that falls within the fields of Latin American and Iberian Studies.
UPF courses are measured in ECTS (European Credit Transfer System) credits. Scroll down for ECTS to Unit conversion chart. For more information on conversion to units, read the Registrar's web page http://registrar.richmond.edu/registration/programs/studyabroad/units.html .
Each course weighted at 5 or 6 ECTS would equal 0.9 unit under Richmond's unit system.
Keep in mind that Richmond students must remain enrolled for the equivalent minimum unit load at Richmond, which is 3.5 units.The maximum units that may be transferred from each semester abroad is 5.5 units.

Below is a sample table with the conversion into units:
ECTS Credits

Richmond Units

3

0.5

4

0.6

5

0.9

6

0.9

7

1

8

1.2

10

1.5
GRADE CONVERSION
Spanish Grade
U.S. Equivalent

Matricula de honor: 9-10
Sobresaliente: 9-10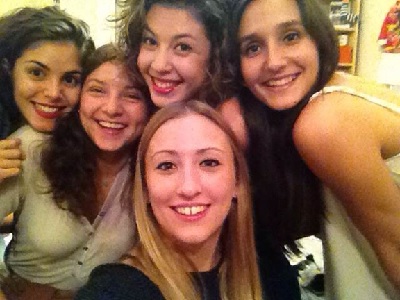 Ac
commodations
Pompeu Fabra does not own university accommodation. Richmond students get housing assistance through Educational Services Abroad (ESA). ESA will place students in shared apartments, room with a family or a room in a residencia. UR students are required to live in housing that is facilitated for them by ESA and may not opt out to find independent housing.
Apartments are not recommended for students who are Spanish majors or minors. A maximum of three Richmond students will be permitted per apartment.



Please note that it is more difficult to live in a "residencia" in the spring semester only since rooms are normally rented for the full academic year so there are not many spring only rooms available.


UPF dates and costs spring 17.doc

Students may attend this program for the fall, spring and/or summer terms. Students are not required to stay for the summer term, but may do so if they wish. The summer program is very intense. Students can take no more than two classes during the summer session. Summer classes meet for two hours per day Monday-Thursday (no Friday class).

**Students on this program are eligible for cultural/academic excursion reimbursements. The total amount of reimbursement will be discounted by the amount Richmond has prepaid for excursions and activities to Educational Services Abroad for all semester students.**

Passports are required with the visa application. Students are advised to apply early for the Spanish student visa. As visa regulations change frequently, it is recommended that students call the consulate for the latest information on fees, procedures and required documentation. Students may be required to submit the visa application in person at the consulate with jurisdiction over student's permanent residence.

For more information, please see the Spanish consulate web page.
For more information
Contact Patrick Schweiger, Office of International Education.



---
July 2016

This document represents the most accurate information available at the time of publication. Statements contained herein are not contractual obligations, and verbal or other representations that are inconsistent with or not contained within the document are not binding. The University of Richmond reserves the right to change without specific notice programs and the conditions under which they are offered.