Programs

Brochure
This page is the brochure for your selected program. You can view the provided information for this program on this page and click on the available buttons for additional options.
Program Terms:
Academic Year,
Calendar Year,
Spring,
Fall

Homepage:
Click to visit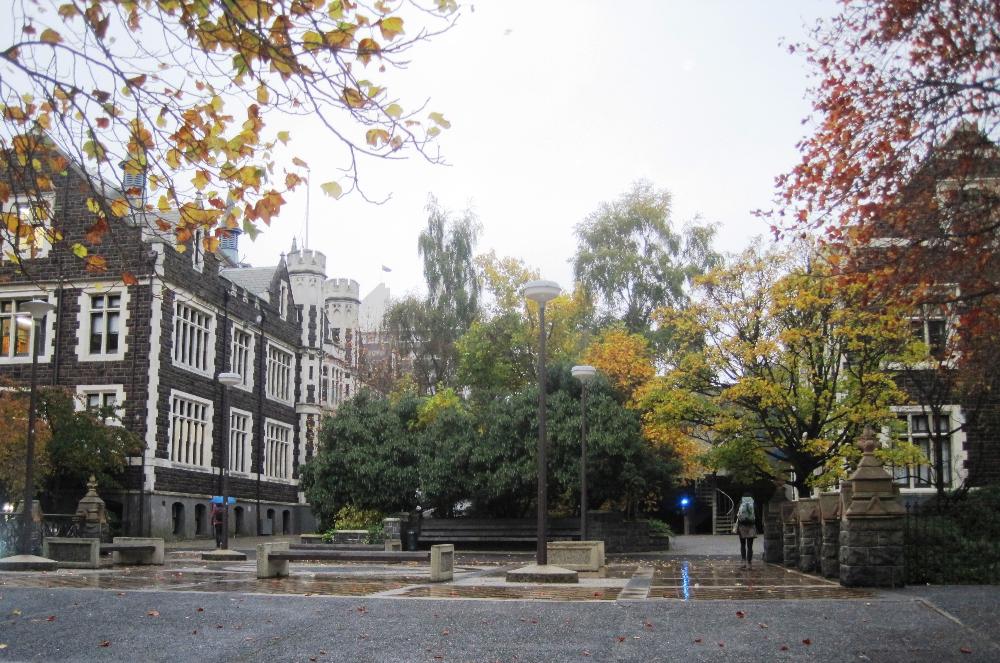 Dunedin (pop. 125,000) is the largest city in the province of Otago.

Located on the southeastern coast of New Zealand's South Island.

The city offers the best of both worlds to students; it is a small enough town to provide a community atmosphere, yet it has the facilities of a large city. For more information on living in Dunedin, see the Lonely Planet Guide.

The land and climate are said to be similar to those of Scotland.
GPA of 3.00, with some case-by-case flexibility for special circumstances. Applications from student with GPAs of less than 2.80 will not be considered.

Students may study abroad at Otago in their sophomore year.

Note: Students must be in good academic and disciplinary standing with the University to study abroad. Each applicant's disciplinary record will be reviewed, and students must be cleared by the Office of the Dean of Richmond College or Westhampton College to study abroad. Students on conduct probation will not be able to study abroad if their probationary period extends beyond the start date of their intended program.

Participation may be denied, or acceptance may be revoked, if a student's conduct prior to departure raises doubts as to his or her suitability for the program.
Papers

Classes are called 'papers' at Otago. They consist of lectures, tutorials (seminars), and laboratory classes, where appropriate. Class size for tutorials is typically about 10-20 students. The tutorial is the strength of the New Zealand university system. There are various means of assessment, but all papers have a final exam.

Subjects offered

Almost all subjects are available to UR students as long as prerequisites are met. There are four main departmental divisions: commerce, health sciences, humanities, and the sciences. Otago is particularly noted for its program in experiential psychology. Music is another strong curriculum. The Otago School of Business has AACSB (The Association to Advance Collegiate Schools of Business) accreditation, showing that the school offers world-class business education.

Te Tumu: Otago's School of Māori, Pacific and Indigenous Studies, offers coursework not offered elsewhere in the world. Click here to read about the history of this school.

Click here to access subject-focused information sheets that show Otago classes of particular interest to study abroad/exchange students.
The New Zealand academic year begins in February. Students going there for UR's spring semester should look for classes offered in Otago's Semester One. Students going there for UR's fall semester should look for classes offered in Otago's Semester Two.

Course load

A minimum unit load at Richmond is 3.5 units and the maximum is 5.5 units. Therefore, in order to maintain full-time status you should register for either three or four papers per semester. Most Otago papers are weighted at 18 Otago points each. The UR Registrar's Office has determined that each 18-point paper will be the equivalent of 1.3 UR units.

If you take four papers. Four 18-point papers at Otago would each be equivalent to 1.3 units, for a total of 5.2 UR units for the semester.

If you take three papers. Three 18-point papers at Otago would each be equivalent to 1.3 units, for a total of 3.9 UR units for the semester.

Please see this page on the website of the Registrar for an explanation of how academic credit earned abroad is converted to UR units.

Grade Scale

| | |
| --- | --- |
| Otago grade | UR equivalent |
| | |
| | |
| | |
| | |
| | |
| | |
| | |
| | |
| | |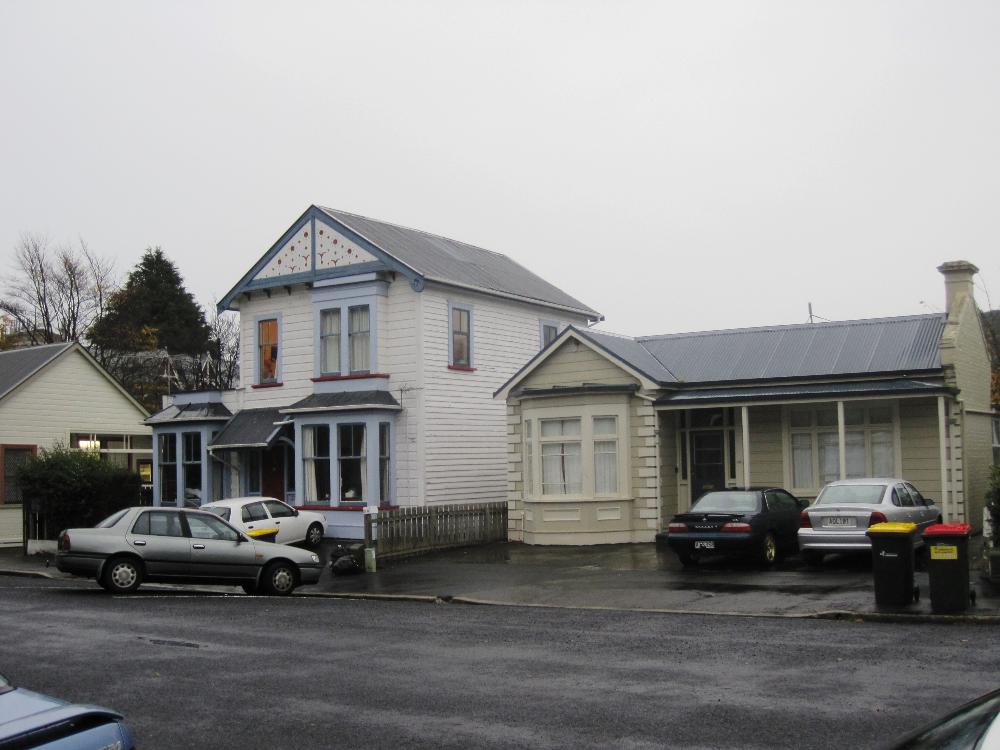 Some of the many Otago University Flats, the most popular housing choice.
Students taking part in the Otago program are required to live in housing that is affiliated with the program. Students may not take part in this program if they obtain housing of another kind.

Students can arrange pre-booked Otago housing in university managed apartments (flats) provided you meet Otago's stated deadlines. Flatting is an important part of Otago University's lifestyle, offering both responsibility and freedom as well as the opportunity to live and mix with "Kiwi" students. Most flats consist of single bedrooms with shared kitchen/living facilities. The number of residents in any one unit ("flatmates") can vary from 3-10 per rental unit. Flatmates share expenses, such as power and phone, as well as duties such as cleaning and cooking.

The University of Otago manages approximately 100 flats (1-6 bedroom units) housing approximately 350 students from all around the world (see University flats). Some flats are older houses that have been renovated, and others are newer, purpose-built accommodation. All flats are all within walking distance of the Otago campus. University flats are not centrally heated; like most residences in Dunedin, they are heated by electric heaters.

UR students might want to consider Cumberland Court--this is a group of supervised flats (2-6 bedroom units) on Cumberland Street with about 101 residents (see Cumberland Court). There are residential assistants (RA's) who live on site and perform pastoral care and full support roles. The Court is located right across the road from the biochemistry building and two minutes from the Clocktower which is the hub of the main academic campus. Breakfast is included but other meals are not. Unlike Otago flats, Cumberland Court has central heating. Residents of Cumberland Court have the option of joining in social activities and tutorials hosted at Cumberland Hall, a residence for degree-seeking students.

If you fail to arrange pre-booked housing, you must plan to arrive in Dunedin two to three weeks before orientation in order to find your own housing. For that reason, pre-booked housing is strongly recommended.
Click here for Dates and Costs for Otago.

Click here to read about scholarships for study abroad.

There are a number of scholarships meant to support students who want to study in New Zealand, including the Education New Zealand Generation Study Abroad Scholarships for U.S. Students, and the Go Overseas Scholarship for Study in New Zealand.

NOTE: Travel allowances, reimbursements, health insurance premiums and other payments above tuition costs paid by Richmond on behalf of its semester and year abroad students are available only to Richmond degree-seeking students accepted to participate on UR-affiliated abroad programs.

Students going to Otago are classifed either as exchange or study abroad. This distinction is important to Otago but does not make a great deal of difference to the student's experience there. However, there are small differences in the visa application procedures for each group. See details at Immigraion New Zealand (INZ) document C3012, available from this website.

Questions?
Contact Chris Klein in the Office of International Education with general questions about this program.

RSB students should also see Dr. Tom Cossé in the Business School.

---
This document represents the most accurate information available at the time of publication. Statements contained herein are not contractual obligations, and verbal or other representations that are inconsistent with or not contained within the document are not binding. The University of Richmond reserves the right to change without specific notice programs and the conditions under which they are offered.
Updated August 2014