Staff

Ms. Amy S. Bergmann
Following is information for Ms. Amy S. Bergmann:
Name:
Ms. Amy S. Bergmann
Email:
abergman@richmond.edu
Office Hours:
Monday-Thursday 2:00-4:00 p.m.
Department/Title:
Study Abroad Advisor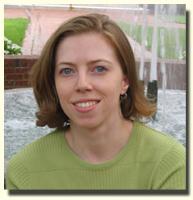 About Ms. Amy S. Bergmann:
As a Study Abroad Advisor for the Office of International Education, Amy advises students generally on all study abroad program options, helping them determine the best program for their academic needs. She also advises students more specifically on options in Ireland/N. Ireland, Denmark, Sweden, Scotland, Israel, Turkey, and also for the AMIDEAST-Jordan, SFS, SIT/IHP, MSID-Senegal, and most CIEE programs. Amy is also in charge of organizing the Study Abroad Orientation and the Study Abroad Fair.
Amy was born and raised in the West/Northwest (California, Oregon, Idaho, & Washington) and previously worked in study abroad at the University of Idaho. She feels lucky to have been able to travel to Nepal, Germany, Spain, Switzerland, England, France, Canada, Costa Rica, Denmark, Mexico, Ireland/N. Ireland, Scotland, and The Netherlands.
In her free time, Amy likes to volunteer at the Richmond Animal Shelter and she also likes to work on landscaping her home. Amy is also the proud guardian of three dogs (plus one foster dog), one horse, and three fish.
Amy believes study abroad opens doors for students, and looks forward to seeing you soon in her office!